Understanding the Quiet Period
When I started to design this site, I used a piece of example text by a lady called Cheri White, telling those whom chose to read it, all about an IPO, "What all employees need to know during an IPO". Too much, too heavy, I thought.
Things here are just what some people might like to know, at any time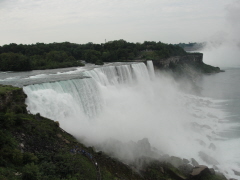 Macrophages are your friend.
The amount of your body that is actually you is equivalent to one leg, from just below the knee downwards.
Some things really are awesome.
There are a lot of things you will read about, learn, see. People you will meet and talk to. Things you will be told. Things you won't be interested in and things that will fascinate or even enthral you. Take your time to appreciate some of these happenings, events and occasions. These are the important things and, if these come from or occur in the company of the people close to you then that will make them that much more special. Take time to have fun. Be child-like, not childish, sometimes and enjoy the wonder of the simple things. The petals on a flower. The fruit on a tree. A small insect, as it goes about it's daily toil just to stay alive a moment longer. Listen. Be quite and really listen to the noises round you. Look up at night and wonder at the heavens. Believe what you want and what you like and let others do the same.
So, enjoy this trip through my site and please feel free to comment on any part. I may not take any notice, but then, it is my site.